6.1: Green Marketing Strategy and the Four P's of Marketing
Last updated
Page ID

23198
\( \newcommand{\vecs}[1]{\overset { \scriptstyle \rightharpoonup} {\mathbf{#1}} } \) \( \newcommand{\vecd}[1]{\overset{-\!-\!\rightharpoonup}{\vphantom{a}\smash {#1}}} \)\(\newcommand{\id}{\mathrm{id}}\) \( \newcommand{\Span}{\mathrm{span}}\) \( \newcommand{\kernel}{\mathrm{null}\,}\) \( \newcommand{\range}{\mathrm{range}\,}\) \( \newcommand{\RealPart}{\mathrm{Re}}\) \( \newcommand{\ImaginaryPart}{\mathrm{Im}}\) \( \newcommand{\Argument}{\mathrm{Arg}}\) \( \newcommand{\norm}[1]{\| #1 \|}\) \( \newcommand{\inner}[2]{\langle #1, #2 \rangle}\) \( \newcommand{\Span}{\mathrm{span}}\) \(\newcommand{\id}{\mathrm{id}}\) \( \newcommand{\Span}{\mathrm{span}}\) \( \newcommand{\kernel}{\mathrm{null}\,}\) \( \newcommand{\range}{\mathrm{range}\,}\) \( \newcommand{\RealPart}{\mathrm{Re}}\) \( \newcommand{\ImaginaryPart}{\mathrm{Im}}\) \( \newcommand{\Argument}{\mathrm{Arg}}\) \( \newcommand{\norm}[1]{\| #1 \|}\) \( \newcommand{\inner}[2]{\langle #1, #2 \rangle}\) \( \newcommand{\Span}{\mathrm{span}}\)\(\newcommand{\AA}{\unicode[.8,0]{x212B}}\)
Explain green marketing strategy and how to best incorporate a green strategy into a company's overall vision.
Define how sustainability works in the marketing mix.
Understand consumer market segmentation.
Describe marketing tools to help promote a brand.
Kermit the frog may have had it right—"It's not easy being green." There is a lot to consider when creating a sustainable marketing strategy. It is not simply adding "green" to your brand platform or announcing that you support a worthy cause. To be most successful, a commitment to sustainability should be part of the company's overall vision and an integral part of the company's values and fundamental beliefs. For example, Seventh Generation, a Vermont-based company that makes personal and household cleaning products, adheres to a model of deeper business purpose (see Chapter 8). The company's founder, Jeffrey Hollender, had a vision to create and nurture a company with sustainability at the core. Everything that the company does focuses on the triple bottom line of people, planet, and profit for the greater good. From their products—which are made using only natural, recycled, or renewable materials—to their philanthropic efforts that seek to help create a sustainable community, Seventh Generation employs a well-integrated sustainability vision and strategy.
A strong sustainability strategy includes understanding how the company impacts the people and environment in which it operates and consciously applies sustainable practices throughout every element of its business. Companies such as Timberland (see Chapter 11) and Procter & Gamble have adopted sustainability practices and have set specific and measureable goals—both short and longer term—to reduce their company's carbon footprint. This includes actively examining the carbon lifecycle of their products—from the raw materials used in manufacturing all the way through to the recycling phase to ensure that they are meeting these goals.
Inherent in this practice is the concept of radical transparency, whereby everything the company does is transparent and visible to the consumer and community at large, which contributes to the credibility of the sustainable brand. Measureable goals contribute to radical transparency as they provide clear and actionable goals to which the company can commit and progress against. For example, Unilever's sustainable strategy commits to aggressively reducing their environmental impact and enhancing livelihoods by the year 2020. Unilever has made sustainability the cornerstone of their mission with clear, transparent goals against which they will be measured."Unilever Sustainable Living Plan," Unilever, www.unilever.com/images/UnileverSustainableLivingPlan_tcm13-239379.pdf.
To view Unilever's Sustainable Living Plan, visit www.unilever.com/images/UnileverSustainableLivingPlan_tcm13-239379.pdf and go to page seven.
Radical Transparency
Radical transparency involves everything a company does being completely transparent and visible to the consumer and all stakeholders.
A marketing plan is derived from the company's vision and integrates an organization's overall goals and marketing objectives (what goals they want to achieve) and strategies (how they are going to achieve them) into a cohesive plan, typically on an annual basis. The green marketing plan focuses on the ideal marketing mix to achieve maximum profit potential while adhering to sustainability principles.
The key elements of the marketing plan are as follows:
Corporate goals. These are the overall company goals that should be in line with the company's vision and long-term strategic plan.
Objectives. Determine marketing objectives. Objectives should be stated clearly and should stem from the overall company's vision and goals. Objectives should have specificity, such as to grow to 5 percent market share.
Strategies. After objectives are determined, strategies (which are how you are going to achieve the objectives) should be developed. An example is to convert all product ingredients to those that are locally sourced to help meet the objective of minimizing the company's carbon footprint.
Tactics. Tactics are the specific means or programs to achieve the strategies and this includes the four Ps (see the following). One example is identifying the local suppliers and costs to achieve a buy local strategy.
Market. Determine what market you are participating in and what stage your product or service is in its life cycle: development, introduction, growth, maturity, or decline (see the following sidebar titled "Product Life Cycle"). For green products especially, there may be opportunity to add a new dimension to a mature category with a new product benefit. For example, in the mature category of yogurt, Stonyfield Yogurt (see Chapter 13) was able to breathe new life into the category when they first launched in 1984 with an organic product. Adding credibility to their sustainable brand was their "Profits for the Planet" program tactic, which commits 10 percent of annual profits to individuals and organizations working to restore and protect the environment.
Consumer target audience. Identify who is your potential customer. In a study conducted by OgilvyEarth, there are varying degrees of how "green" consumers are. From die-hard "super greens" to "green rejecters," marketers need to determine who best to target to achieve their marketing objectives.
There are several keys to creating an effective green marketing strategy:
Understand the market and the underlying values and beliefs of your consumers and other key stakeholders, and develop a marketing plan that aligns well with these values and beliefs.
Make sure that the products and services balance the needs of meeting consumer's desires for quality, convenience, and affordability with sustainability goals.
Be genuine and radically transparent throughout the marketing mix. In marketing communication and promotion efforts, actively engage consumers with issues that are meaningful to them, and listen to them. Give them a voice.
Create alliances. Look for sustainable business partners, such as those from whom you source ingredients or other materials; nongovernmental organizations (NGOs) that complement your business; and sustainable industry leaders and other like-minded businesses.
Measure performance against key metrics and communicate progress. Radical transparency includes being able to share progress against sustainability goals with consumers and the community at large.
Product Life Cycle
There are basically five stages of the product life cycle, including the development, introduction, growth, maturity, and decline stages. Customers will only be able to purchase products in the latter four stages because the product typically has not yet been placed on the market in the development stage. Some companies, however, like computer software companies, do release a limited number of products during the development phase to help with their beta testing.
Sustainable Marketing Mix
The marketing mix, also known as the four Ps of marketing, is the combination of product, price, place (distribution), and promotion. Marketers develop strategies around these four areas in marketing to enhance branding, sales, and profitability. The marketing mix forms the foundation for creating a sustainable marketing strategy. Sustainability marketing, unlike traditional marketing, needs to adhere well to sustainability principles throughout the marketing mix. This helps to (1) strengthen the brand identity; (2) provide credibility; and (3) ensure honest, truthful communications and radical transparency with stakeholders, one of the cornerstones of good sustainability marketing principles.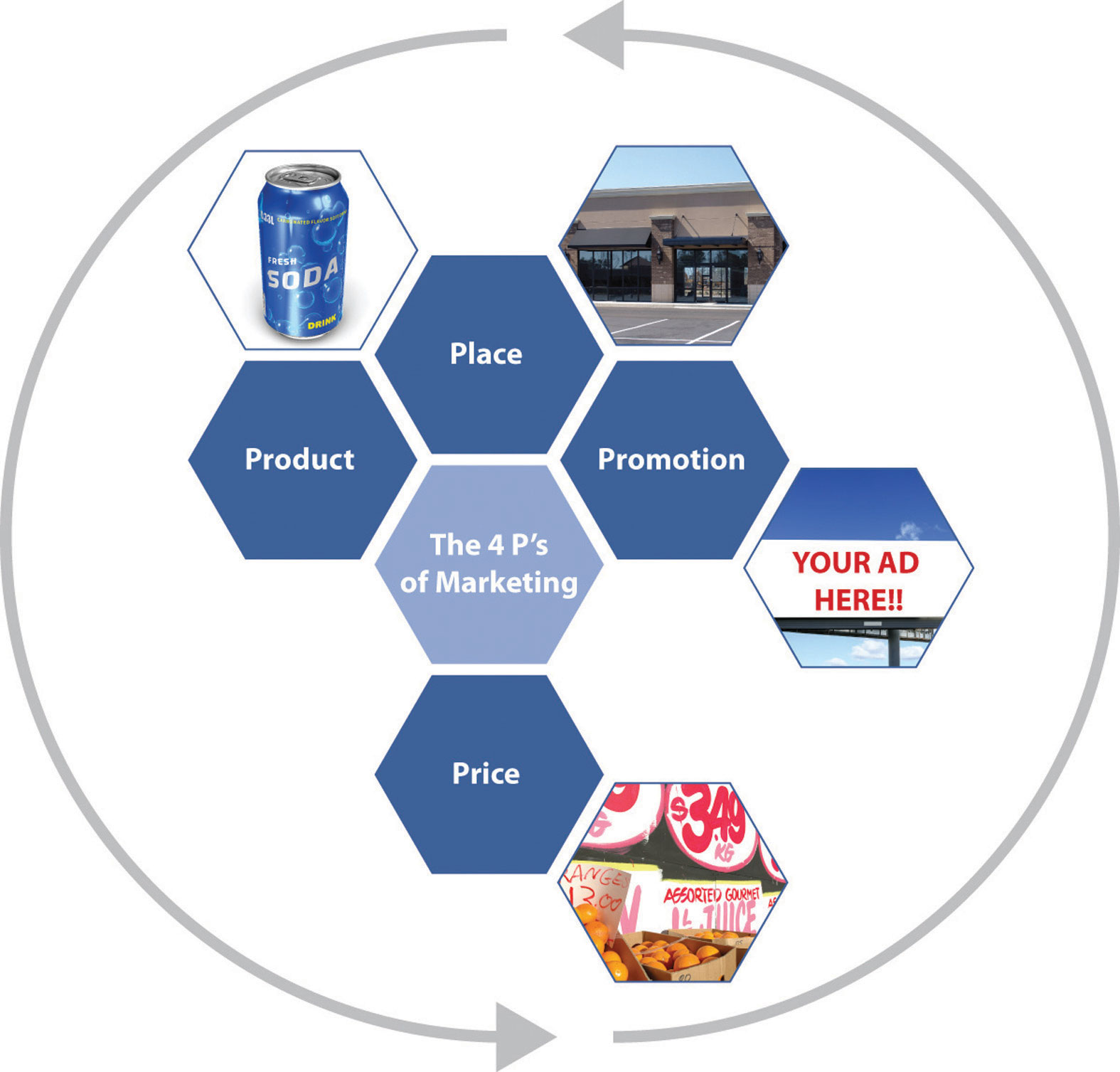 Video Clip
Toms Shoes: "One for One Movement"
(click to see video)
Blake Mycoskie started Toms Shoes on the premise that for every pair of shoes sold, one pair would be donated to a child in need. Toms Shoes recognized that consumers want to feel good about what they buy and thus directly tied the purchase with the donation. This consumer promotion is a buy one give one. In just four years, Toms Shoes has donated more than four hundred thousand shoes, evidence that consumers have clearly embraced the cause.
Social media involves the use of sites, such as Facebook, Twitter, Foursquare, LinkedIn, and YouTube, among others, to help generate awareness and get consumers engaged in a relationship with a brand and talking to each other about the brand. Social media are permission-based marketing, and consumers have to engage on their own and give "permission" to marketers to engage with them (e.g., when you "Like" a product or service fan page on Facebook or you view a promotional YouTube video or sign up for a blog RSS feed). This is different than interruptive marketing, which consumers usually have little control over (although DVRs are making it possible for consumers to not have to watch television advertising).
Using the power of social media, two CEOs created a "rap off" contest utilizing YouTube videos, Facebook, and Twitter. CE-YO Gary Hirshberg, of Stonyfield Yogurt (see Chapter 13), and CEO Seth Goldman, from Coca-Cola's Honest Tea, became dueling rappers to promote organics for Earth month. Hirshberg and the "Stonyfield Moms" created a rap video about eating organic (http://www.youtube.com/watch?v=SCA6P9lsEfw&feature=pyv&ad=8718280378&kw=organic%). Not to be outdone, Goldman, who is a longtime friend of Hirshberg's, thought that they at Honest Tea could do a better rap video and responded with the rap, "Rethink What You Drink" (https://www.youtube.com/watch?feature=player_embedded&v=jeF-65eDLc0#!).
Consumers voted on Facebook for the best rapper team and could upload their own organic rap video to win cash and a supply of Stonyfield Yogurt and Honest Tea. Both Stonyfield and Honest Tea used social media to engage consumers for a sustainable mission and actively encouraged consumer participation. The campaign went viral, receiving many website hits, likes on Facebook, tweets and retweets, and YouTube visits.
Tom's of Maine, a Kennebunk, Maine–based personal care company owned by Colgate and well known for its sustainable positioning, uses social media to engage their consumers. For example, they introduced their new Wicked Fresh toothpaste and mouthwash with ads running on Facebook's newsfeed page, a "Wicked Fresh" sweepstakes, a contest, and an online instant win game. The company also used Twitter to promote the contest.
Event marketing is either the use of an existing event or the creation of an event to engage prospective consumers, build awareness, and market a company's products and services. One of the simplest examples is the use of trade shows and exhibits. Other methods include creating flash mobs, interactive exhibits, pop-up stores, or other means to stage events.
Flash Mobs
Flash mobs are a group of people who assemble suddenly in a public place and perform a choreographed demonstration or performance that catches consumers unaware. Flash mobs are organized via telecommunications or social media.
Pop-up stores are portable store kiosks that are used to catch consumers in high-visibility locations and are only on display for a short period of time. They can be used at sporting events, concerts, or other high-traffic locations. For food and beverage pop-up stores, sampling is often a key marketing tactic used to entice purchase.
Volkswagen creates interactive exhibits in key cities globally to help consumers change their habits to reduce their carbon footprint. Titled "The Fun Theory" (http://thefuntheory.com), they have built interactive exhibits, such as glass bottle recycling bank arcades and piano-based steps in subways that play musical notes when stepped on to encourage more walking versus riding the escalator. By making consumer habit changes fun, Volkswagen is making an impact.
Digital marketing is primarily the use of web-based marketing tools. This would include a company's website, search engine optimization (SEO), pay-per-click, retargeting, e-mail, RSS, blogging, podcasting, and video streams, to name a few. The Internet can be used with push or pull techniques. Digital marketing can be used to "push" a message to the target market via e-mail, IM, RSS, or voice broadcast, and it can also be used to "pull" content via a banner ad and pay-per-click search terms.
Seventh Generation (see Chapter 8), a national manufacturer and distributor of environmentally friendly household and personal care products, recently has been successfully utilizing digital marketing techniques including SEO, retargeting (generating ads that follow consumers by placing cookies on their site based on previous site visits), and pay-per-click.
Mobile marketing is on the rise, especially with the increasing penetration of smartphones. Currently, the Nielsen Company puts smartphone household penetration at 40 percent, but it is growing quickly.Nielsen, "In US, Smartphones Now Majority of New Cellphone Purchases," Nielsenwire, June 30, 2011, blog.nielsen.com/nielsenwire/online_mobile/in-us-smartphones-now-majority-of-new-cellphone-purchases; Graceann Bennett and Freya Williams, Mainstream Green, 2011,

assets.ogilvy.com/truffles_email/

ogilvyearth

/Mainstream_Green.pdf

; Stephanie Clifford and Andrew Martin, "As Consumers Cut Spending, 'Green' Products Lose Allure," New York Times, April 21, 2011, www.nytimes.com/2011/04/22/business/energy-environment/22green.html?pagewanted=2&_r=2; [citation redacted per publisher request]; Wikipedia, s.v., "Greenwashing," http://en.Wikipedia.org/wiki/Greenwashing; Arthur Thompson, A. J. Strickland, and John Gamble, "Five Generic Competitive Strategies," in Crafting and Executing Strategy, 17th ed. (New York: McGraw-Hill, 2009); "Seventh Generation's Mission," Seventh Generation,

www.seventhgeneration.com/seventh-generation-mission

; "Seventh Generation," Behind the Brand,

www.gobehindthebrand.com/498341/

Behind-the-Brand-br-Seventh-Generation-br-Jeffrey-Hollender

#.

TitH0s0xYyM

; "'Green' Household Cleaning Products in the U.S.: Bathroom Cleaners, Laundry Care and Dish Detergents and Household Cleaners," Packaged Facts, http://www.packagedfacts.com/Green-Household-Cleaning-2554249; Laurie Burkit, "Seventh Generation Protecting Its Turf," Forbes, January 18, 2010, http://www.forbes.com/2010/01/18/seventh-generation-brand-awareness-cmo-network-chuck-maniscalco.html; Kari Lipshutz, "Once You Go Green, You'll Probably Go Back," AdWeek, April 22, 2011, http://www.adweek.com/news/advertising-branding/once-you-go-green-you-ll-probably-go-back-130883; "Arm & Hammer's New Cleaners Not Only Greener, They're Cheaper," EnviralMarketing.com,

www.enviralmarketing.com/2008/10/22/

arm-hammers-new-cleaners-not-only-greener-theyre-cheaper

; Stephanie Clifford and Andrew Martin, "As Consumers Cut Spending, 'Green' Products Lose Allure," New York Times, April 21, 2011, www.nytimes.com/2011/04/22/business/energy-environment/22green.html?pagewanted=2&_r=2; "Seventh Generation Corporate Conscious Report," Seventh Generation, www.7genreport.com/introduction/performance.php; "Big Changes at Seventh Generation," 7Gen (blog), June 1, 2009,

www.seventhgeneration.com/learn/blog/big-changes-seventh-generation

; Marc Gunther, "Seventh Generation Sweeps Out Its Founder," Marc Gunther, November 1, 2010,

www.marcgunther.com/2010/11/01/seventh-generation-sweeps-out-its-founder

; Alex Goldmark, "Seventh Generation Snags Burt's Bees CEO to Replace Founder," Good Business (blog), February 10, 2011, www.good.is/post/seventh-generation-gets-a-new-ceo-john-replogle-from-burt-s-bees; Priti Ambani, "Jeffrey Hollender & Seventh Generation: Lessons Learned at the End of a Chapter," Ecoprenuerist, June 27, 2011, http://ecopreneurist.com/2011/06/27/jeffrey-hollender-seventh-generation-lessons-learned-at-the-end-of-a-chapter; Jonathan Bardelline, "Clorox Income Falls as Recession Slows Green Brands," GreenBiz.com, May 3, 2011, http://www.greenbiz.com/news/2011/05/03/clorox-income-falls-recession-slows-green-brands. Mobile advertising and the use of QR (quick response) codes is an effective way to engage consumers. QR codes are two-dimensional (2D) matrix barcodes that can hold thousands of alphanumeric characters of information. When consumers "snap" them on their smartphones, the QR codes can take them to a special mobile-enabled site that provides content and incentives to promote a product. In today's digital world of immediacy, consumers want instant access to what's relevant and mobile marketing techniques are being used to make that possible.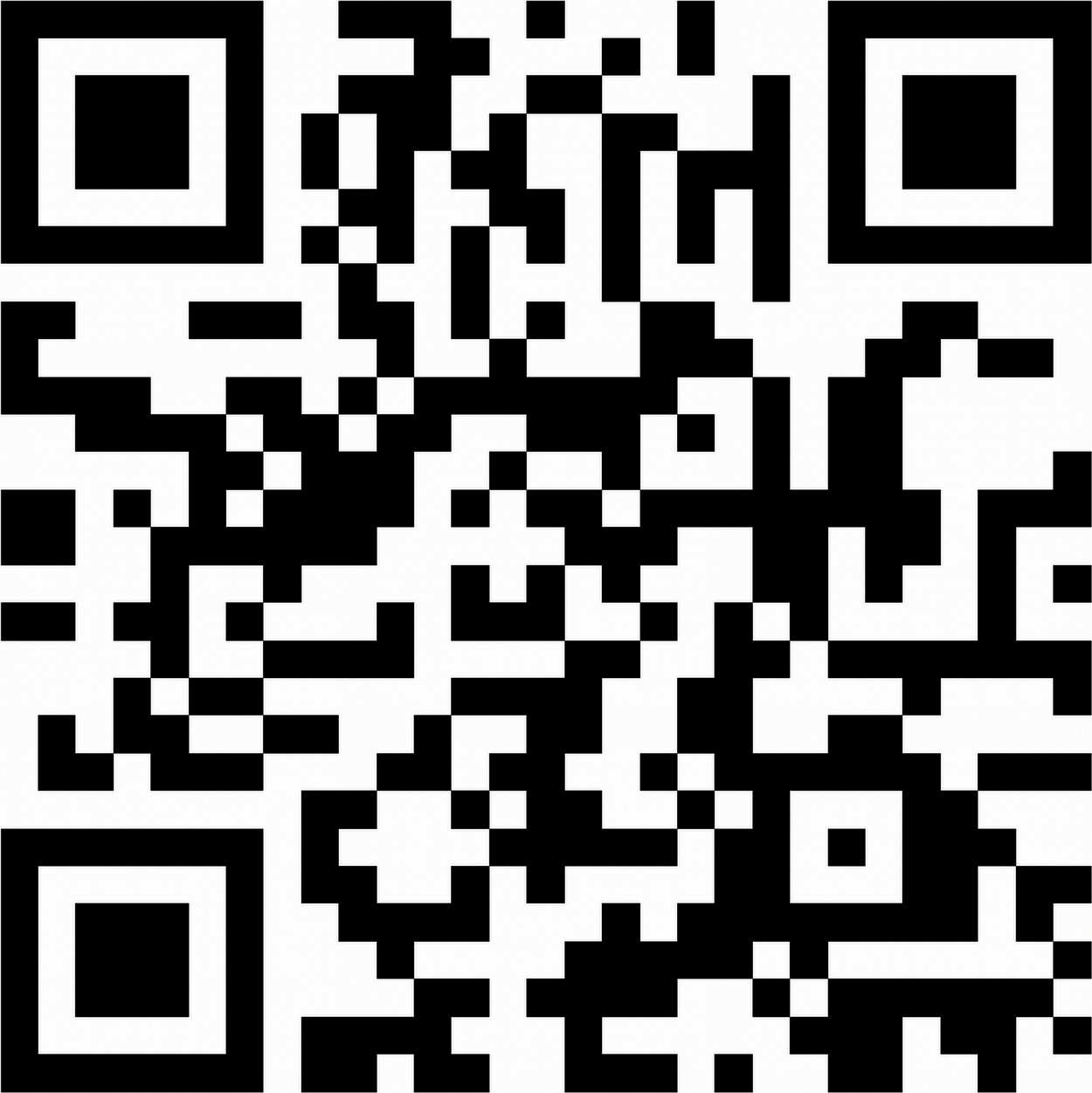 Sea Bags, a Portland, Maine–based company that makes handmade tote bags from recycled sails, is using a strategic approach with QR codes, incorporating them into its marketing strategy. The QR code directs consumers to a mobile-enabled website that shows a video portraying the company story and commitment to recycling, detailing how they use recycled sails to make their product. Future plans are to include bag tags (also made of recycled sails) with QR codes, which tell consumers their sail's history and sailing journey around the world.
Grassroots promotion and marketing combines some of the different promotional approaches in a focused, creative, and low-cost way that is often local or community based. It can be particularly useful for start-up ventures. It uses public relations (such as local press and media stories), blogs, social media, and community event planning and participation to drive qualified leads to company websites and physical locations for purchases.
Andrew Kellar, the founder of Simply Green, used grassroots marketing with a focus on company participation with a nonprofit organization (the New Hampshire Green Alliance) and high-visibility sales with well-known early adopter customers (touring rock band buses) to build up its customer base to over five hundred in just one year at a very low marketing cost. (See more details in Chapter 7.)
Honest Tea's Honest Marketing
When Coca-Cola acquired Honest Tea, they began to approach the marketing plan the way the giant marketing behemoth always did—with plenty of national television advertising, deep trade promotion discounts, and slick shelf placement and promotion at retail. The traditional marketing efforts, which normally work well for a more traditional CPG brand, were a flop. Why? Because a big splashy marketing campaign was not in keeping with their "honest" brand image nor did it capitalize on the way that Honest Tea's following had been built. Honest Tea's success had been developed through grassroots marketing, which gave the brand an elite following that said, "We are not like everyone else—we require something special."
Their Honest Cities campaign worked particularly well; Honest Tea set up displays with bottles of tea with a one-dollar collection barrel next to the pallets—purchases on the honor system. They promoted Earth Day by handing out reusable shopping bags with each purchase of Honest Tea. The brand built its presence first in a local market then spread out to the region and then moved to the next local market; the brand then positioned itself to grow into the next region. In addition, the brand continued to focus on the health food chain channel like Whole Foods—not a stronghold for the traditional Coke beverages.Denise Harrison, "Honest Tea Teaches Coke a Lesson," Simplified Strategic Planning (blog), www.cssp.com/strategicplanning/blog/?p=871. So when the big marketing campaign failed, what did Coke do? Coca-Cola went back to basics to effectively develop and implement a marketing plan that personified the brand image and even reprised the Honest Cities campaign, refreshed, of course, using pop-up stores called "The Honest Stand" and social media.Kyana Gordon, "Honest Tea Campaign Stimulates Sales Growth, Brand Awareness, and Honesty," PSFK, March 9, 2011, www.psfk.com/2011/03/honest-tea-campaign-stimulates-sales-growth-brand-awareness-and-honesty.html.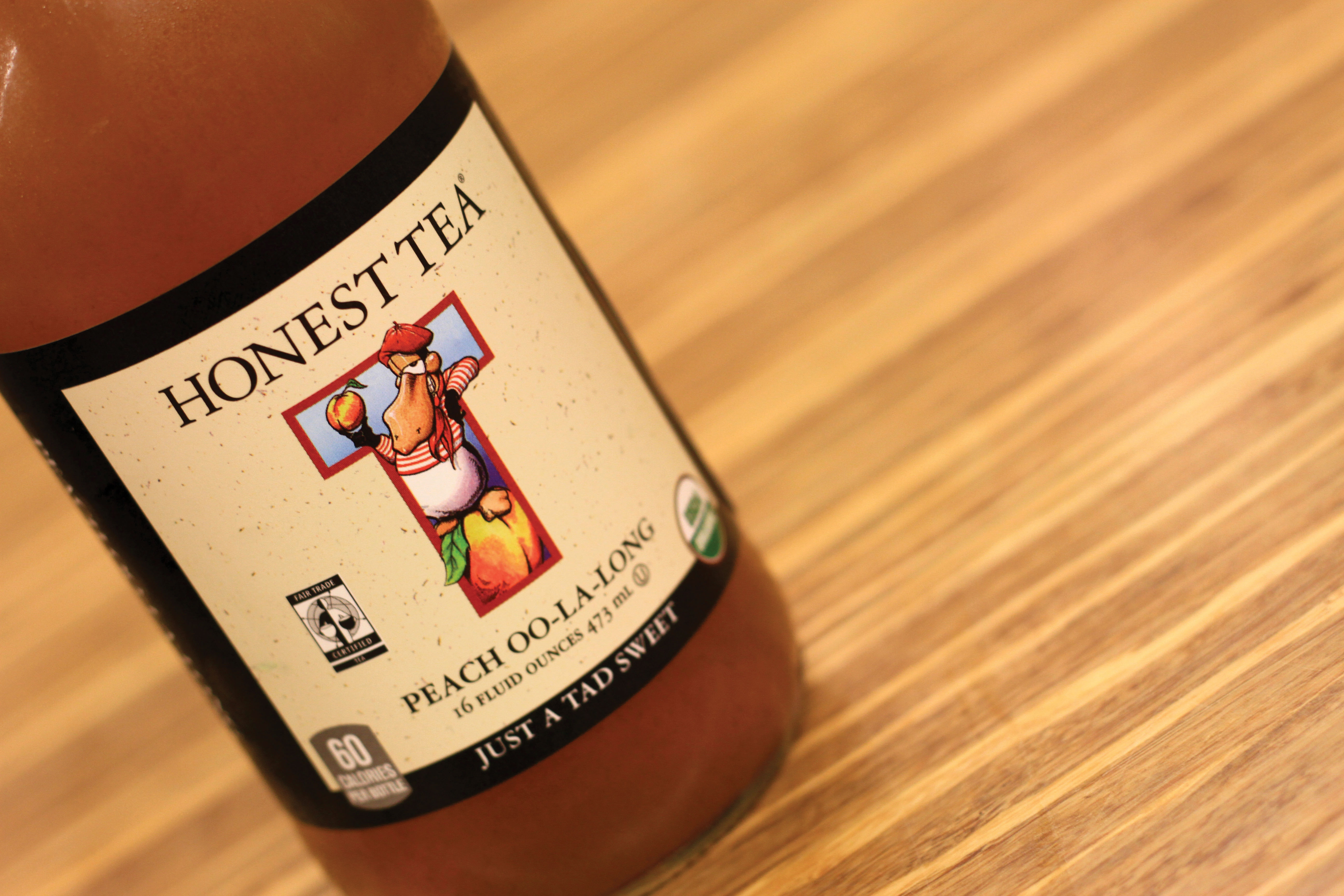 A sustainable marketing strategy works best when it adapts and complements the overall corporate sustainability vision of the company, personifies the brand image, and is clearly and transparently executed throughout all marketing elements.
For an effective sustainable marketing approach, the four Ps, product, price, place, and promotion, should be based on sustainability principles and should align with overall marketing strategy.
Consumer target market segmentation is effective to better tailor marketing efforts to those consumer's that align best as potential buyers or customers of a given product or service.
Physical products can be made more sustainable through considering ways to minimize materials use, minimize the negative impact of the production process, and maximize the efficiency of the distribution process.
Packaging changes, such as encouraging reusable bags, a tighter packaging-to-product ratio, or cube optimization, can be effective ways to reduce the environmental impact of a product while increasing profitability.
Sustainable goods can be more expensive to produce than conventional alternatives as a result of potentially higher-cost raw materials, methods of production, and renewable resources. This should be taken into consideration when developing the branding, developing the marketing mix, and focusing on a market segment.
A mix of promotional mediums is best to effectively and efficiently reach the target market with a consistent branded message and call to action.
Walmart is using their retail power to pressure their suppliers and vendors to help the company achieve its sustainability goals. How do you feel about this approach? Contrast it versus P&G's approach.
It has been viewed by some that Walmart's sustainability efforts are a shallow public relations effort to help create a better corporate image, especially after much negative publicity that it is not substantive and meaningful. What do you think?
Provide an example of a product or service that adheres to sustainability principles and discuss the four Ps they use in the market. What is working well for them and what would you suggest for them to do to improve?